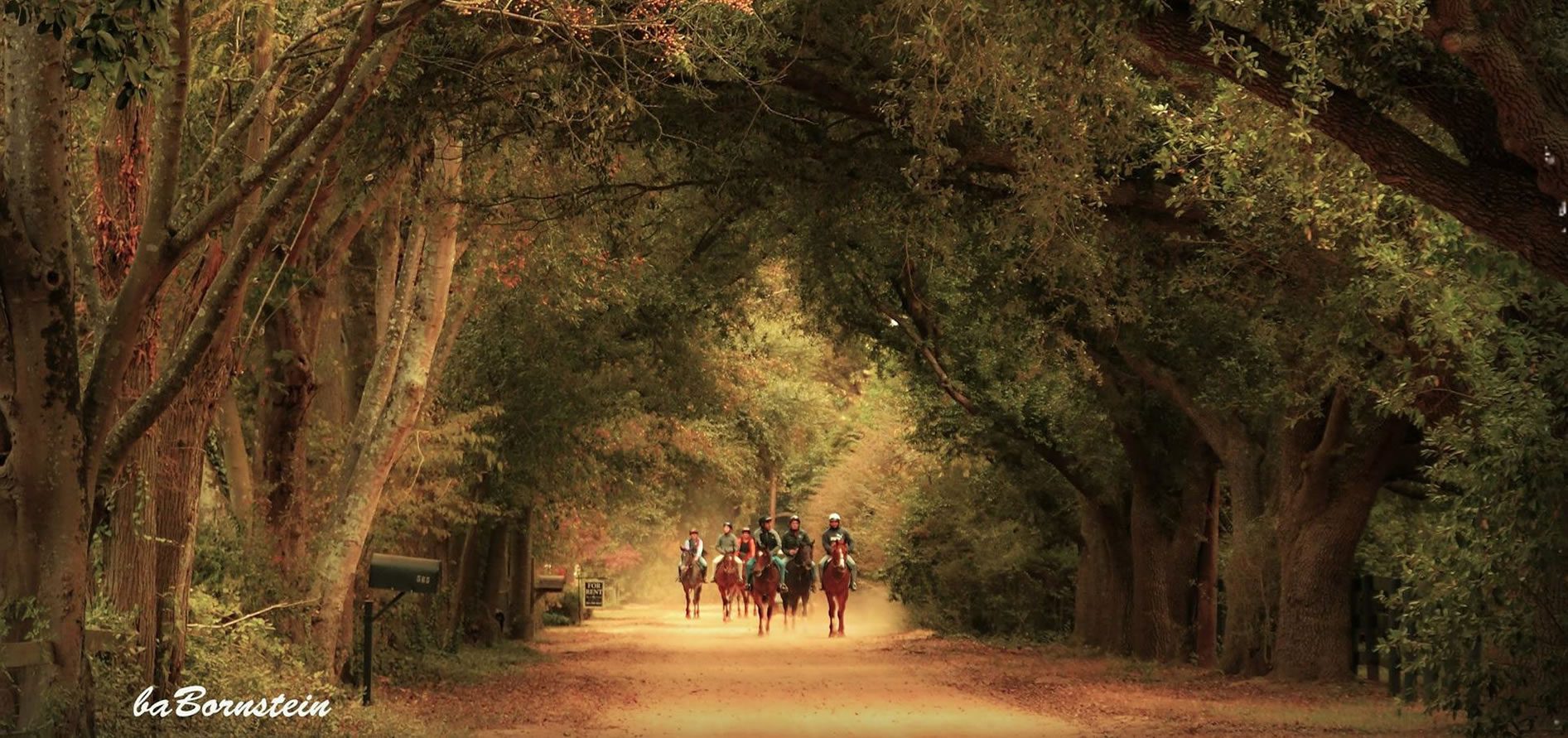 Looking for exciting summer events in Aiken, SC? Look no further! From music festivals and art classes to wine tastings and outdoor activities, there are endless things to do in Thoroughbred Country. Read on to discover the best things to do in Aiken, SC this summer.
Are you thinking about selling your home or farm in Aiken, SC? Contact Suzy Haslup today for a complimentary CMA on your Aiken property!
Here Are the Best Things to Do This Summer in Aiken, SC
1. Canvas and Cork: Bless This Nest | June 17th 6:30 – 9
Uncork your creativity with a paint and sip wine party at the Art Nook in Aiken. During this interactive art class you will paint a step-by-step masterpiece on an 18' x 18' canvas while enjoying your beverage of choice. This fun evening includes all art supplies and expert guidance from your art instructor. Appetizers are provided. Bring your own beverages of choice.
2. Hopelands Concert Series – Mondays in June at 7 p.m.
The Hopelands Concert Series will continue throughout June. The free concerts are presented by the City of Aiken and held every Monday evening in beautiful Hopelands Gardens. Bring a lawn chair and a picnic dinner and come enjoy the show! Performances range from jazz and pop to country and Southern rock. While you're there, make sure to take a sunset stroll through the gardens; they are especially beautiful this time of year. Parking is available at Green Boundary Club and admission is free. Check out the event website to see the current lineup.
3. Joye in Aiken: June 22nd – 25th
Our charming Southern town welcomes the world's finest artists from Julliard and beyond during Joye of Aiken. From smooth jazz to ballet and performing arts, get ready to see performances from some of the most talented musicians, dancers and actors in the world this spring. Mark your calendar now for the following events:
THURSDAY, JUNE 22, 2023
7:00 P.M. "JAZZ EXPLOSION" CONCERT (JAZZ CAMP FACULTY)
USC Aiken Etherredge Center
Tickets: $20 per person – general admission; Students Free with ID
SUNDAY, JUNE 25, 2023
3:00 P.M. "JAZZ EXPLOSION" JAZZ CAMP STUDENT PERFORMANCE
USC Aiken Etherredge Center
FREE and Open to the public.  General Admission on a first come, first served basis; doors open at 2:30 p.m.
4. Wine Workshop: Sip Into Santa Barbara Wine Country – June 25th
Calling all wine enthusiasts! You don't have to travel all the way to Napa Valley for the wine tasting experience of a lifetime. In fact, some of the best Pinots and Cabernets can be sampled right here in Aiken, SC. Visit Cork and Cap, downtown Aiken's favorite bottle shoppe, for a custom wine tasting close to home. The workshop takes place June 25th from 5:30 – 7 p.m. Tickets are available online. 
Cork and Cap also hosts free wine tastings every Saturday from noon until 3 p.m. Come taste, discover and explore 4-5 new wines from different regions and wine makers around the world. 
5. Aiken Music Fest | July 1st, August 12th, September 1st, October 13th
If you enjoy folk, rock, country, reggae, or rhythm and blues, then you won't want to miss the Aiken Music Fest! The outdoor family-friendly music series is held at Highfields in Aiken, SC, on select Saturday nights from 6 – 10 p.m.  Each event features a top local talent followed by a headliner band that is currently touring the Southeast. Bring a lawn chair and cooler and enjoy a wonderful evening of live music. Beer and wine are available at the venue, although guests are also welcome to bring a tailgate. There will also be shopping from local vendors and kid friendly activities.
Upcoming headliners include Royal Horses, Hustle Souls, Captain Midnight Band, and Big Sky Revival.  Gates open at 2 p.m. and the concert kicks off at 3. Tickets can be purchased at AikenMusicFest.com or at the gate. Admission is $15 and free for children aged 12 and under. 
6. Palmetto Amateur | July 6 – 9
The Palmetto Amateur is a Top 100 World Amateur Event that takes place right here in Aiken each summer. The tournament is typically held at the historic Palmetto Golf Club, where golf was first played in Aiken in 1892. Due to renovations at the Palmetto Club, the 48th running of the tournament will be held at the Reserve Club in Aiken July 6th – 9th. The field is expected to include approximately 78 golfers. Admission is free for spectators.
7. Trail Ride Through Hitchcock Woods
A benefit of living in South Carolina is that outdoor activities can be enjoyed year-round here. Living in Aiken, we are even more fortunate to have one of the nation's largest urban forests right at our doorstep. The 2,100-acre Hitchcock Woods offers over 70 miles of trails for walking, jogging, dog-walking, bird-watching, horseback riding, and carriage driving.
Saddle up and enjoy an early-morning ride with friends through the woods. Walk, trot, or gallop along wide sandy trails with great footing ideal for horses. Be sure to bring a trail map when you go. The woods are open to the public 7 days a week from sunrise to sunset.
8. Amp the Alley: Thursdays 6:30 p.m.
Amp the Alley is one of Aiken's favorite summertime traditions. Head to downtown Aiken on Thursday nights for a fun-filled evening of food, drinks, art, shopping and great live music.  The concert series features a different local band each week, and kicks off at 6:30 p.m.. From jazz and bluegrass to country and rock n' roll, there is something for everyone. Bring your friends and enjoy a fabulous evening out in downtown Aiken. Visit the event's website to see the upcoming lineup of performers. 
9. Market in the Alley: Thursdays 6 – 8 p.m.
In addition to live music, you can now go shopping in Aiken, SC on Thursday nights! The Market in the Alley is every Thursday in June from 6 to 8 pm. Grab a bite to eat at one of the local restaurants. Then, take your time perusing the market for local artisan goods, farm-fresh produce, eggs, baked goods, and jewelry. Downtown Aiken, SC, restaurants and shops are ready to welcome you!
10. Go Kayaking at Aiken State Park
Looking to have fun on the water this summer? Visit Aiken State Park and rent kayaks for the day! Take a scenic paddle along the South Fork of the Edisto River, the longest free-flowing blackwater stream in North America. It's easy to relax and lose track of time as you glide beneath a canopy of moss-draped cypress and tupelo trees. Enjoy the beautiful flora and fauna and keep an eye out for wildlife along the way.
Kayaks and canoes are available to rent from the park for just $20/day, or you may bring your own watercraft. Aiken State Park is also a prime destination for hiking, fishing, canoeing, and boating.
11. Aiken County Farmers Market: Tuesdays, Thursdays, Saturdays
Shop local and support small business at the Aiken County Farmers Market this summer! The Aiken County Farmers Market is the oldest county farmers' market in continuous service in the same location in S.C. Vendors sell fresh produce, baked goods, meat, honey, and dairy products, handmade crafts and beautiful fresh flowers. Goods are displayed on tables built by farmers and their families of Aiken County over 50 years ago. The Market, even now, is a place where conversation and recipes are shared with friends, old and new.
The Market is open year-round on Tuesdays and Thursdays from 7:30 am until 11:30 am, and Saturdays from 7:30 a.m. – 2:30 a.m. April – November. It is located at 115 Williamsburg Street.
12. Take An Art Class
The Aiken Center for the Arts is hosting a variety of events, art classes and workshops all summer long. Learn how to paint in acrylics, pastels, and watercolors, create lifelike urban sketches, or take a spin at the pottery wheel. There are also music lessons and a Summer Art Camp for kids. Check out the full class schedule on The Aiken Center For the Arts website.
Looking to Buy? Looking to Sell? Contact Suzy Haslup Today
Now that you have added all of these activities to your summer calendar, it's time to start thinking about your next move. Whether you're looking to relocate to Aiken or sell your current Aiken property, Suzy Haslup can help. Suzy has been buying, renovating and selling homes and farms in Aiken for over twenty five years. With her experience as a Realtor and in-depth knowledge of this market, she can help guide you through the entire process with ease. Contact Suzy today to discuss your real estate needs!