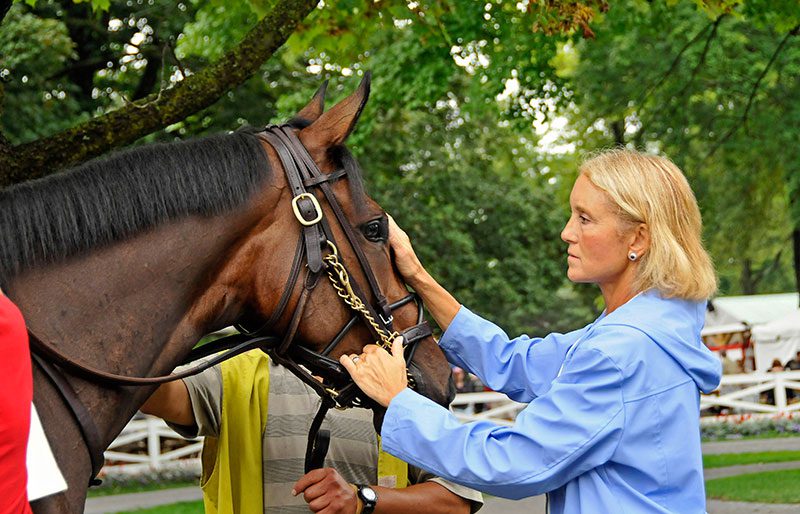 Suzy Haslup's unique experience as a realtor and horsewoman gives her the ability to ensure you will find the perfect property in Aiken, South Carolina that will fulfill all your equestrian needs.
Born in Bethesda, Maryland, Suzy is a graduate of George Mason University in Northern Virginia. She spent thirteen years in Middleburg, Virginia training racehorses, hunters, jumpers and fox hunters. Following this, Suzy made a move back to Maryland to develop a training farm for breaking young horses. The mid-Atlantic winters prompted a move to Aiken in the fall of 1994. She continues as a licensed thoroughbred owner and horse breeder.
Suzy has been buying, renovating, and selling homes in Aiken for over twenty-nine years. Licensed as a real estate agent in 2003, she was named the Rookie of the Year. She was leading sales agent for 2005 and 2006 and awarded the top selling agent for Meybohm Downtown Aiken in 2009 and named a vice-president of the company. Suzy achieved the South Carolina Platinum Award for 2013 as well as leading agent for both Aiken offices. In 2015, 2016, 2020 and 2021 she was the leading Meybohm agent for downtown Aiken in addition to the 2015 Silver award winner for South Carolina.
Her 2017, 2018, 2019, 2020, 2021 and 2022 achievements include Meybohm "Best of the Best" & President's Club, as well as 2018, 2019, 2020, 2021and 2022 RLI APEX award for top producing land real estate agents. She was awarded the 2021 award for Exceptional Customer Service. As an Accredited Land Consultant Suzy's experience and continued personal involvement in the different facets of the horse industry give her a common interest with the people she meets and an understanding of their specific needs in assisting them in locating or selling a farm or recreational property.
Suzy is active in the Aiken community as a member of two fox hunts, Chairperson of the Recreation Commission for the City of Aiken and a board member of the Racing Hall of Fame Museum and the Aiken Land Conservancy.  She is also a vice-president of the Aiken Training Track.