Here Are the Best Things to Do in Aiken in December 2020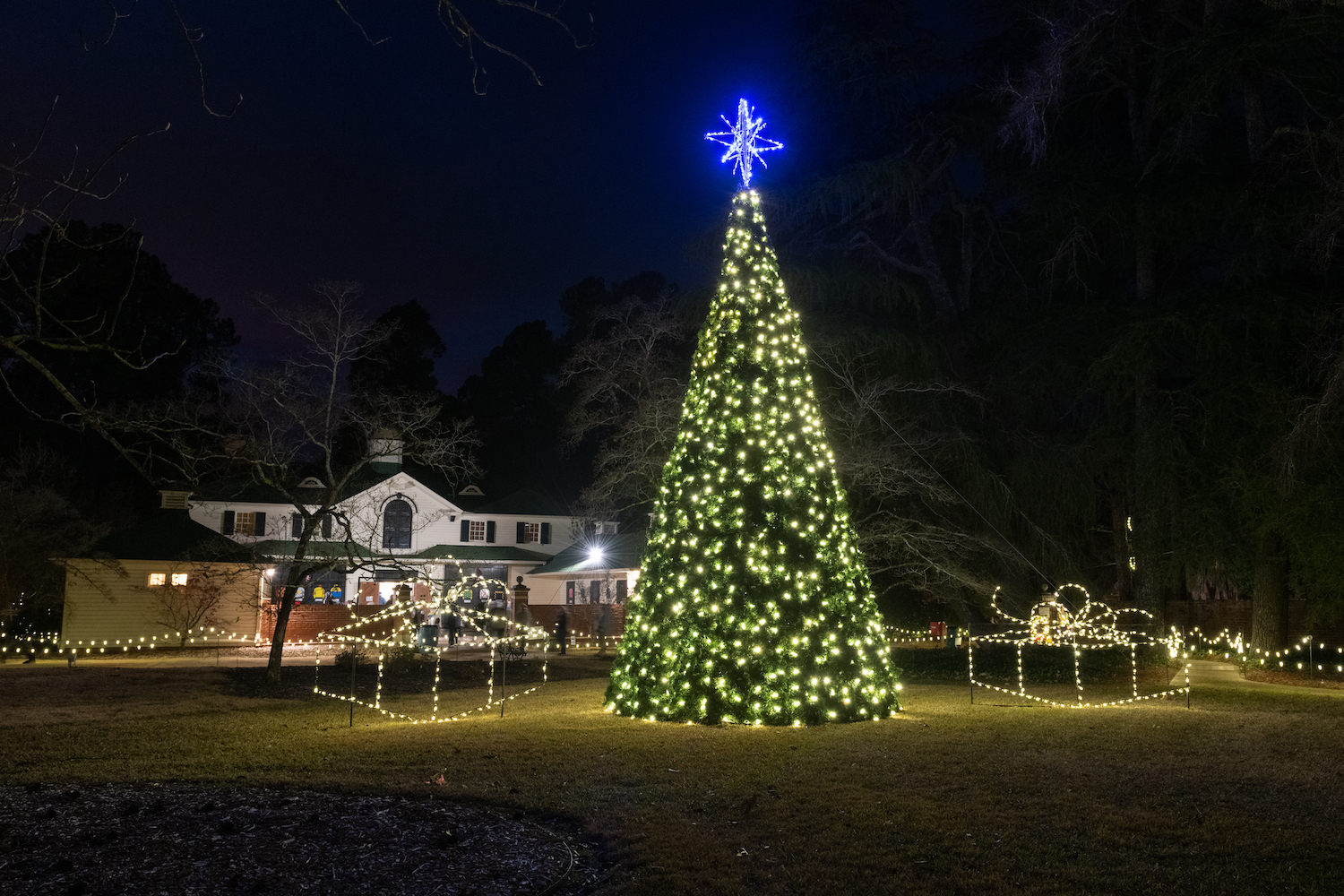 December is near and, let's face it, we could all use a little extra Christmas cheer in 2020. Luckily, there are plenty of ways to get into the holiday spirit in Aiken, South Carolina! From dazzling light displays and festive markets to caroling and more, this special town comes alive this time of year. Mark your calendar now for all of these exciting things to do in Aiken in December 2020. 
Stay in the loop with Aiken Horse Realty! Make sure to follow us on Facebook for all of the latest info, events, real estate tips, and current happenings around town. Whether you're a current resident or thinking of moving here, we'd love to connect with you!
Top
Things to Do in Aiken in December 2020
Christmas in Hopelands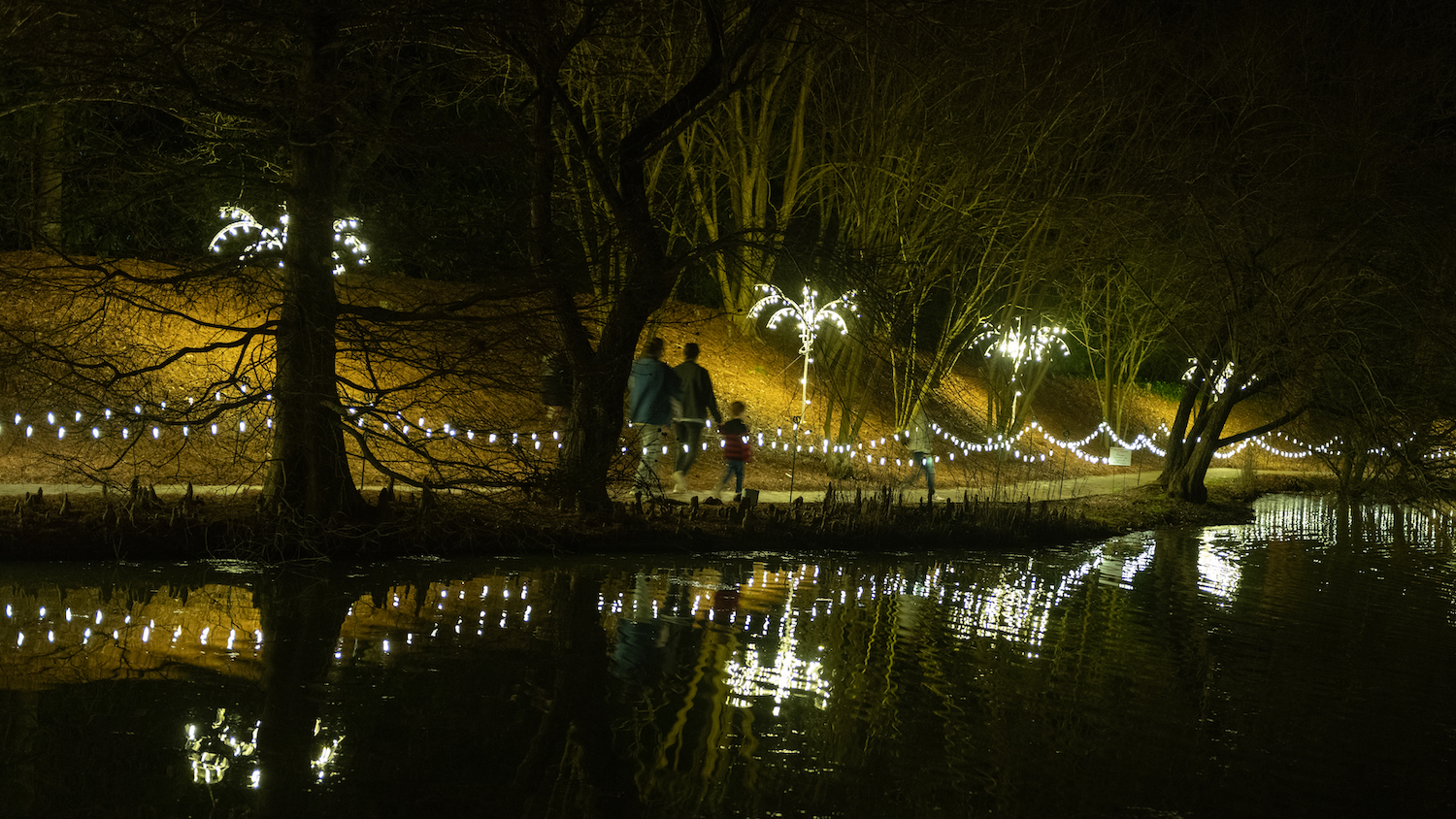 Kick off the holiday season at The 29th Annual Christmas in Hopelands! Set amidst the magical backdrop of Hopeland Gardens, this enchanting walk-through exhibit features two miles of lighted pathways, more than 100,000 twinkling lights, and dazzling displays throughout. Bring some hot cocoa and enjoy the beauty of the gardens as you wander along the lighted pathways. Known as one of the jewels of Aiken, Hopeland Gardens is also home to the labyrinth, Dollhouse, and The Thoroughbred Racing Hall of Fame. 
This year's event will take place December 1 – 23 and 26 – 27 from 6 – 9 p.m. Admission is free. While the shuttle will not run this year due to Covid, parking is available on site and at the Green Boundary Club. In the event of inclement weather, you can call the City of Aiken RainOut Hotline at 803-643-4661.
2. Festival of Trees
The 4th annual Festival of Trees is another event you won't want to miss! Stop by the Aiken Visitors Center and Train Museum this December to see a colorful array of Christmas trees all decked out with lights, garlands, bows, baked goods, small trains, and more. Make sure to attend the celebratory lighting of the trees, which will be held on Thursday, December 3rd at 4:00 p.m. Spectators will also have the opportunity to vote for their favorite decorated tree until December 18th. Don't miss out on one of the most anticipated Aiken, SC, festivals!
3. Night of a Thousand Lights
Do you still need to do your Christmas shopping? During Night of a Thousand Lights, visitors and residents can experience luminaries lining the streets of downtown Aiken, as shops stay open late and offer holiday treats, drinks, and music for a festive evening out.  Mark your calendar for Thursday, December 3rd.
4. Christmas Craft Show
At 9 a.m. the following morning, the Christmas Craft Show begins. This pop up Christmas market features handmade crafts and goodies made by talented artisans from across the Southeast. There is sure to be something for everyone's style, taste, and budget. The Christmas Craft Show is also a great place to shop for your holiday gifts and décor. Stop by Odell Weeks Activity Center on Whiskey Road and support our local craftspeople on Friday & Saturday, December 4th & 5th, from 9:00 a.m. – 5:00 p.m.
5. Downtown Tree Lighting Ceremony
On Friday evening, December 4th, The City of Aiken Parks, Recreation & Tourism Department is set to host the 32nd annual Downtown Tree Lighting Ceremony. Discover the magic of Christmas in Aiken as Mayor Osbon counts down to the lighting of the tree. This free event will take place on Newberry Street in Historic Downtown Aiken. Kick-off the holiday season with a live musical performance, a special hello from Santa, and a countdown to the lighting of the singing Christmas tree. Refreshments will be available for purchase. Face Coverings and social distancing will be required.
6. Christmas Crafts at Aiken County Farmers Market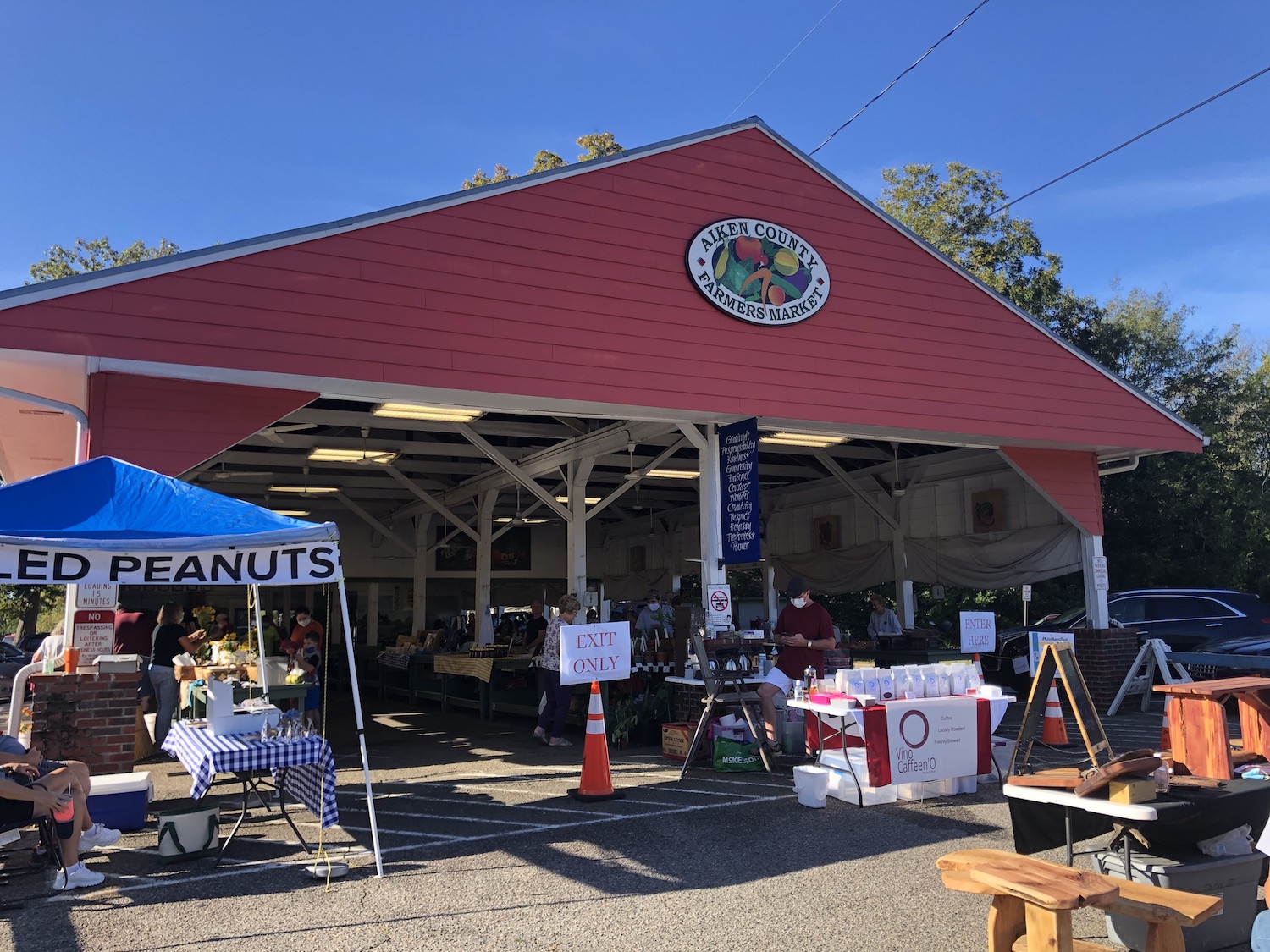 Whether you're looking for handmade crafts, fresh produce, art, wood creations, soaps, candles or clothing, The Aiken County Farmers Market offers all kinds of gift possibilities for the holidays. This year's special Christmas Crafts show at the market will be held on November 28th.
The Aiken County Farmers Market is open every Tuesday, Thursday, and Saturday from 7:30 am to 11:30 am. It is located on Williamsburg Street between Park and Richland Avenues. Originally the market was the site of the Aiken Cotton Platform and Scale. Now recognized as a historic landmark, it is the oldest county farmers market in continuous operation in the State of South Carolina. Definitely worth a visit, no matter what the season!
7. Trolley Tours
First time visitors and folks who already live here can learn interesting facts about Aiken when they take the Historic Aiken Trolley Tour. The trolley departs the City of Aiken Visitors Center & Train Museum (406 Park Ave SE, Aiken), at 10 am each Saturday. Reservations are strongly encouraged, as tickets often sell out two to three weeks in advance. The cost is just $15 per person. On the tour, you'll see and hear about historic homes and churches, equestrian sites, the Civil War battle of Aiken, the live oak canopy on South Boundary and take a guided walk through Hopelands Gardens and the Thoroughbred Racing Hall of Fame & Museum. It's a great way to become acquainted with our charming town!
8. Polar Express Movie Night
Are you looking for kid-friendly things to do in Aiken, SC? Kids (and kids at heart) will love Polar Express Movie Night at the Aiken Visitors Center and Train Museum! Don your comfiest PJ's and settle in for a special showing of the popular Christmas film on Saturday, December 5th. Admission is just $5 per person and includes complimentary popcorn plus a special gift given to each child. The doors open at 6 p.m. and the film begins at 6:30 p.m. Bring your own hot chocolate!
9. December Classics at Bruce's Field
Equus Events is hosting two USEF National A-Rated December Classics at Bruce's Field this year. The Hunter/Jumper horse shows will take place on December 3-6 and December 10-13, 2020. 
Happy Holidays From the Aiken Horse Realty Team!
We hope you enjoyed this list of things to do in Aiken in December 2020. Whether you're a current resident or thinking about moving to Aiken, you can count on the Aiken Horse Realty team as your number one source of info. For more great tips about local happenings and real estate news, check out our blog and be sure to follow us on Facebook. And if you'd like more information about our charming Southern town, feel free to contact us or request a complimentary package in the mail. Most importantly, have a blast celebrating the holiday season with your friends and family in Aiken this year. We wish you and your loved ones a very Merry Christmas and a Happy New Year!