Your Guide to the Best Spring Events in Aiken, SC, in 2022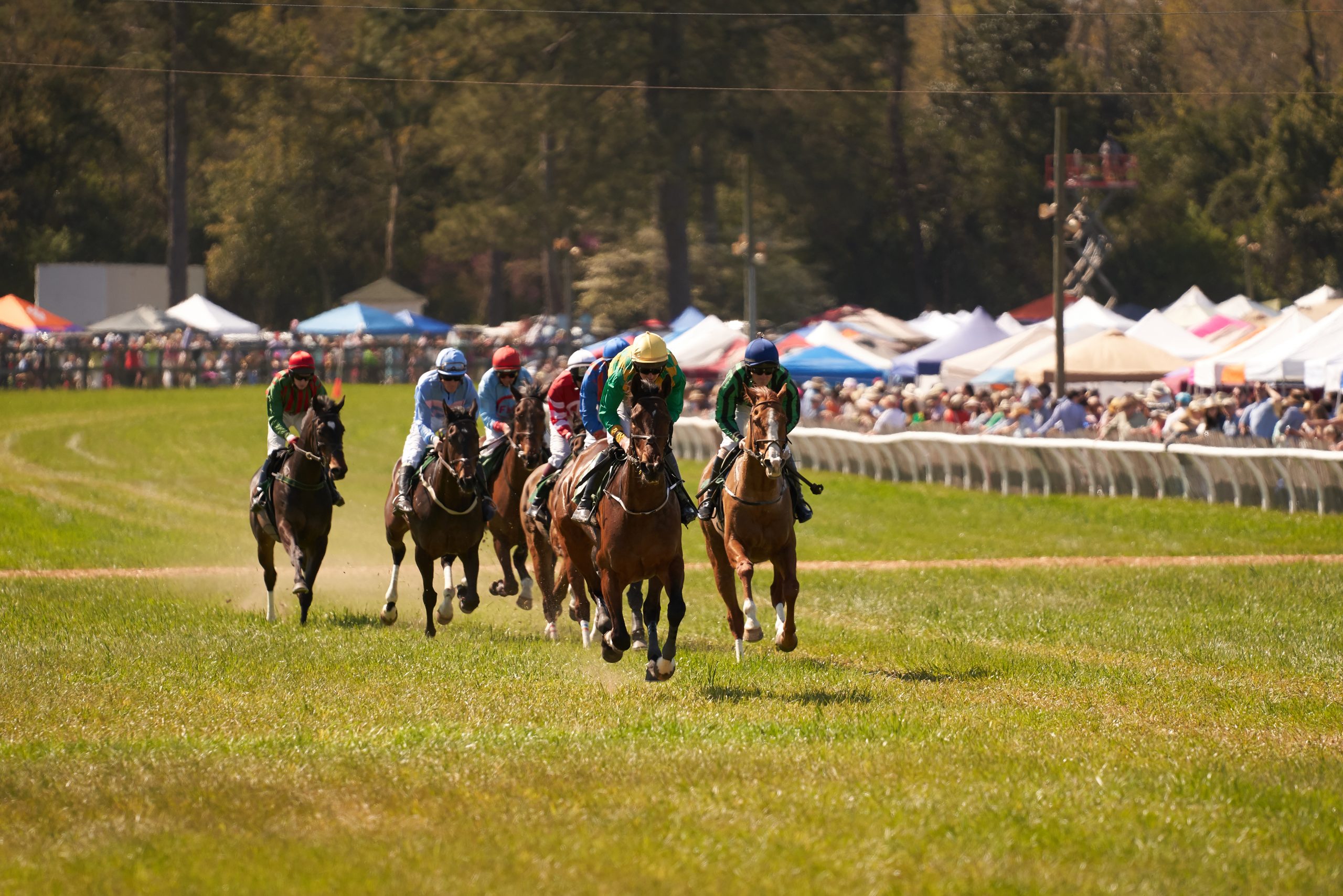 It's time to spring forward again! As we set our clocks ahead, it's time to look forward a fabulous spring season in Aiken, SC. 2022 marks the return of the highly-anticipated Aiken Triple Crown, Master's Week, Joye in Aiken, Amp the Alley and much more. From hot air balloon festivals to horse shows in Hitchcock Woods, here are the best spring events in Aiken, SC, in 2022.
If you're thinking of relocating to our charming Southern town, this is a beautiful time of year to visit. Make sure to mark your calendar for these spring events in Aiken, SC.  While you're in town, contact Suzy Haslup for a personalized tour of Aiken. An avid horsewoman with years of real estate experience, Suzy would love to answer any questions you may have about a specific home, local neighborhoods, schools, or the different equestrian communities.
Top Spring Events in Aiken, SC, in 2022
1. Breakfast at The Gallops: March 18th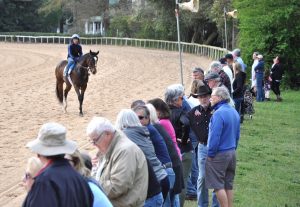 Breakfast at The Gallops is a favorite tradition here in Aiken. Held the day before the Aiken Trials, it's the perfect event to kick off the horse racing festivities. Head over to the Aiken Training Track for a light breakfast, speak with local trainers, and watch the young Thoroughbreds work. This year's special guest speaker is Caton Bredar, a veteran Thoroughbred horse racing analyst who was part of the original team to launch the first 24-hour interactive horse racing television network (TVG). 
Breakfast is from 8 – 9:30 a.m. and tickets are $20 in advance or $25 at the gate. A portion of the proceeds benefit The Aiken Racing Hall of Fame and Museum.
2. The Aiken Triple Crown: March 19 – April 2
2022 welcomes the return of the Aiken Triple Crown, which offers three consecutive weekends of equine fun! The Triple Crown consists of three events: The Aiken Trials, Spring Steeplechase, and Pacers and Polo. Here's what you need to know:
The Aiken Trials: March 19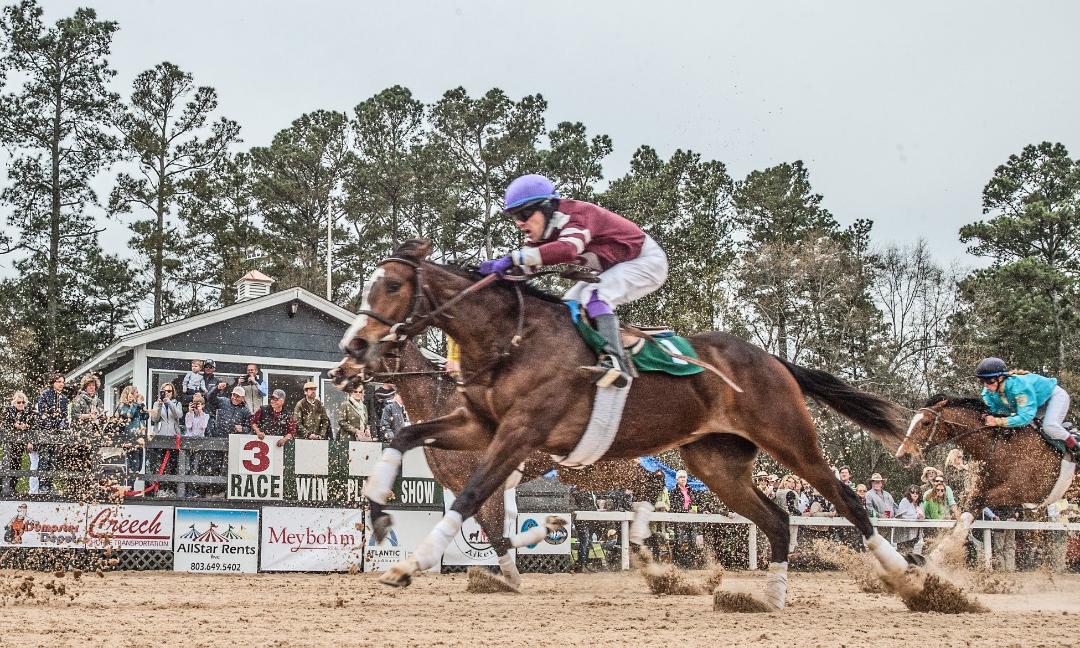 First held in 1942, The Aiken Trials were established as a way to give young horses in training the opportunity to experience live racing. In 2022, this is still a favorite time-honored tradition. The 79th Annual Aiken Trials takes place on Saturday, March 19th from 10 a.m. – 5 p.m. There are six races on the program consisting of five races for two-year-olds and maidens, and one race for older horses that have already won. Pony races will also be featured, along with contests for "best hat," "best tailgate" and more.
Tickets for The Aiken Trials can no longer be purchased online, but you can still buy tickets at the Aiken Training Track office. Rail Spaces, Patron & General Admission Tickets, and Tent Permits are available at the Track office. 
Spring Steeplechase: March 26

The second leg of the Aiken Triple Crown is the Spring Steeplechase. If there is one event that you absolutely don't want to miss, this is the one. The entire town shows out for this equine extravaganza, which combines the best of horse racing, fashion, and social events. The main draw, of course, is the horse racing. Hear the thundering of hooves as the young Thoroughbreds whiz past the rail at lightning-fast speeds. Cheer on your favorite competitors as they leap over giant obstacles and race toward the finish line. There will be opening ceremonies, tent parties, hat contests, tailgating, games, pop-up shops, and more. It is truly an event like no other!
The 55th Running of the Aiken Spring Steeplechase will take place on Saturday, March 26th, 2022. Dress to impress in your finest sundress and Derby hat (or bow tie and blazer) and get ready for an unforgettable day at the races! Tickets are available now, and you can purchase them online, at the Aiken Steeplechase Association's office, or at various locations throughout town. 
This year's Steeplechase will be held at the new and larger location off of Rudy Mason Parkway. For more details about race day and a map of the new facility, check out the event's website. 
Pacers and Polo: April 2nd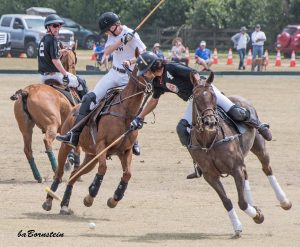 Pacers and Polo is the third leg of the Aiken Triple Crown. Come out to Powderhouse Polo Field and enjoy a fabulous day of polo, complete with an opening ceremony, 6 chukkers, divot-stomping, an awards ceremony, Silent Auction (VIP) and more. Whether you decide to tailgate from the sidelines or watch from the VIP tent, you're sure to have a blast. This event is sponsored by the Aiken Polo Club in conjunction with USC Aiken and The Pacer Club. Gates open at 10:30 a.m. and the match kicks off at 1 p.m. 
General Admission Tickets may be purchased by calling the USC Aiken Athletic Department at 803-641-3486 or 803-641-3331, or at various locations throughout town. If you're interested in purchasing VIP Tent Tickets, call the Office of Advancement at 803-641-3518. Please visit the USC Aiken website for more information about this year's Pacers and Polo event.
3. Amp the Alley
Amp the Alley returns on March 31st, 2022. Visit the Alley in downtown Aiken on Thursday nights for live music, art, and great food and drinks at your favorite local restaurants. All of The Alley Restaurants have come together, in partnership with Bud Light, Murphy Auto Group, Dumpster Depot and Meybohm Real Estate, to bring this annual concert series.
Amp the Alley begins at 6:30 p.m. every Thursday starting March 31st. Visit the Facebook page for the most up-to-date information and to see who's playing next.
4. The Aiken Horse Show in the Woods: April 1 – 3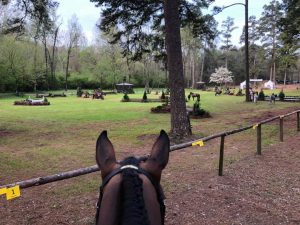 For over a century, the annual Show in the Woods has wowed spectators and set the standard for many local top-tier equestrian competitions. The horse show takes place right in the heart of Hitchcock Woods, offering a picturesque setting in nature. Come admire the beautiful showgrounds, mingle with friends, and watch horses and riders compete! The show begins at 9 a.m. each day and runs into late afternoon.
The 106th annual Horse Show in the Woods will be held April 1- 3, 2022. Watch the pros jump to new heights during the Hunter divisions on Friday. On Saturday, come back for "family day" and see Children's divisions, Leadline, and the ever-popular Costume Contest. On Sunday, there will be everything from foxhunting to sidesaddle classes and beyond. The event is free for those who hike into the woods, or there is a $10 parking fee per day ($25 to park all 3 days). Feel free to bring a picnic lunch, or purchase a ticket to reserve a catered lunch under the big tent. There will be a garden bar along the side of the big tent, a wonderful Silent Auction, concessions truck and merchandise tent. Sponsorship packages are also available.
5. Joye in Aiken: March – June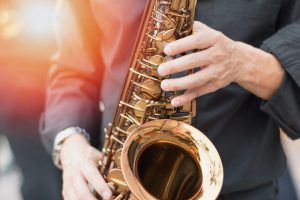 Our charming Southern town welcomes the world's finest artists from Julliard during Joye of Aiken. From smooth jazz to ballet and beyond, get ready to see performances from some of the most talented musicians, dancers and actors in the world this spring. Mark your calendar now for the following:
 SATURDAY, MARCH 5, 2022, 11:00 A.M. – 9:00 P.M. / THE JOYE OF JAZZ
TUESDAY, MARCH 8, 2022, 7:30 P.M. / BODYTRAFFIC
THURSDAY, MARCH 10, 2022, 12:00 P.M. / SANCTUARY CONCERT SERIES / 7:30 P.M. INVOKE
FRIDAY, MARCH 11, 2022, 8:00 P.M. / ANDERSON & ROE PIANO DUO
SATURDAY, APRIL 23, 2022, 8:00 P.M. / MATHIS PICARD, PIANO
THURSDAY, JUNE 23, 2022, 7:00 P.M. /"JAZZ EXPLOSION" CONCERT (JAZZ CAMP FACULTY)
SUNDAY, JUNE 26, 2022, 3:00 P.M. /"JAZZ EXPLOSION" JAZZ CAMP STUDENT PERFORMANCE
Visit the Joye In Aiken website to get your tickets today.
6. Masters Golf Tournament: April 7 – 10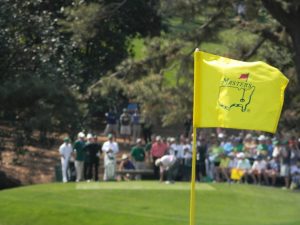 The first full week of April brings more than flowering dogwoods and blooming azaleas. Beneath the towering pines of Augusta National Golf Club, the best golfers from around the globe assemble to play one of the most prestigious sporting events in the world: The Masters. This invitation-only, multi-day spectacle has scribed many moments in golf history.  
For many, attending the tournament is a once in a lifetime experience. Between seeing big-name golf legends and spotting celebrities in the crowd, the Augusta National is a beautiful and exhilarating place to visit.  Don't miss a chance to take a stroll down the famous Magnolia Lane and journey to Amen Corner, the historic 3-hole stretch that pros fear and fans adore. 
Practice Rounds Tickets and a limited number of Daily Tournament Tickets are available this year. Practice Rounds and Daily Tournament tickets are sold in advance, through a selection process, only after receipt of an online application. For more information about tickets and pricing, visit the event's website.
7. Spring Polo: April to June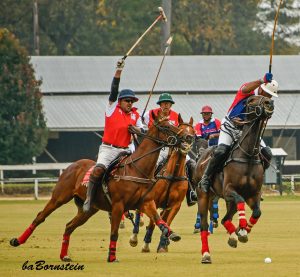 Sunday afternoons in Aiken are best spent at a polo match with a cocktail in hand. The Aiken Polo Club's spring season will run from April to mid-June at the beautiful and newly resurfaced Whitney Field. Enjoy a wonderful day of horses, friends, fashion, and food. Whether you mingle beneath the pavilion or tailgate beside the field, this is bound to be your new Sunday afternoon tradition. Please visit the Aiken Polo Club's website to see a list of upcoming matches. First games start at 2 p.m. and second games begin at 3:30 on Sundays.
New Bridge Country Club is another fabulous venue hosting 8-goal polo matches this spring. The 2022 schedule includes the USPA Regional President's Cup (April 22 – May 8), The Pete Bostwick Memorial (May 11 – 29), and the Tommy Hitchcock Memorial (June 1 – 12).
8. Hopelands Concert Series: April – June
The 48th Annual Hopelands Concert Series runs from April – June on Monday evenings. The series will kick off on April 4th, 2022 at 7 PM in beautiful Hopelands Gardens. We recommend arriving a little early. Bring a lawn chair or a picnic dinner, and enjoy an evening of live music beneath the live oaks, deodar cedars, and magnolia trees. The family-friendly concerts are free. Aikenhorserealty looks forward to sponsoring Preston and Weston's performance on Monday, May 9th.
9. Aiken Spring Classic Horse Show: April 20 – 24 & April 27 – May 1
When it comes to spring events in Aiken, SC, the Spring Classic is one to add to your list! Competitors from near and far travel to Aiken to compete at the USEF Premier Level of show jumping. Events take place at Highfields Event Center daily from 8 a.m. until 5 p.m. Sign up to compete or come watch and cheer on your favorite competitors!
10. Aiken Hot Air Balloon Festival: April 30 – May 1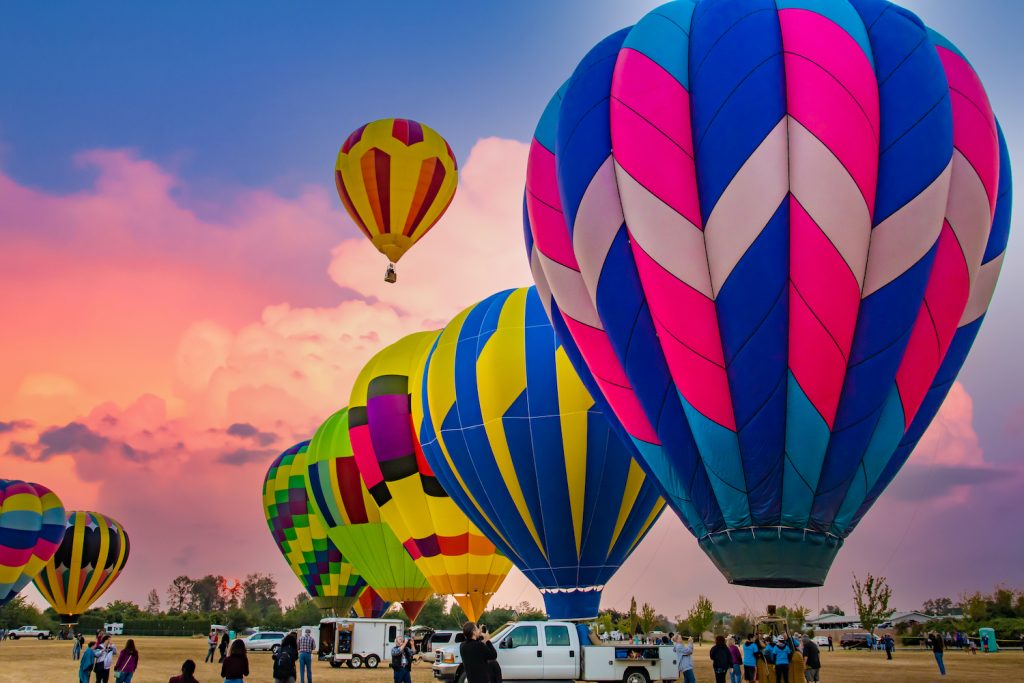 Have you ever wondered what it would be like to float above the clouds in a hot air balloon? Here's your chance to see Aiken from a totally different perspective on a tethered hot air balloon ride. Bring your family and friends to the Western Carolina Fairgrounds and get ready to soar to new heights. There will also be food and craft vendors, and a Kid's Zone with games rides, rock walls and a zipline. Balloon rides are available for $25/person and parking is $5 onsite.
After the experience of a lifetime, make sure to stay for the grande finale! After 8pm, there will be a Hot Air Balloon Glow & Laser show. Join the countdown and watch as all the balloons are lit in unison in the sky. This show incorporates music and visually stunning coordinated burns by the Hot Air Balloons & Lasers.. creating a Glow! Bring your blankets, chairs and umbrellas and set up your own viewing spot.
11. Aiken Memorial Day Parade: May 28th
Held in the center of downtown, the annual Aiken Memorial Day Parade is one way to kick off the long weekend. The event is organized in honor of the brave men and women who served (or are currently serving) in the U.S. military. The parade takes place on Laurens St. SW and Park St. SW at 10 a.m. on May 28th, 2022.
12. Aiken County Farmers Market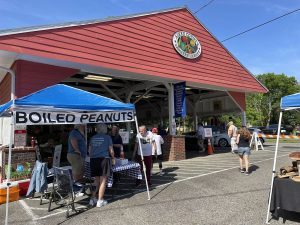 Shop local and support small businesses! Everyone knows that the Aiken County Farmers Market has the tastiest fruits and vegetables in town. Stock up on fresh produce, delicious baked goods, meat, honey, or dairy products. Take your time browsing the handmade crafts or pick up a bouquet of spring flowers to brighten up your home. The market is open year-round every Tuesday and Saturday from 7:30 a.m. to 11:30 a.m.
Start Your Home Search in Aiken, SC
You can experience all of these spring events in Aiken, SC, when you live in the heart of Thoroughbred Country! If you're considering relocating to Aiken, contact Suzy Haslup today. Suzy, and her associates Kathryn and Michele, would love to help you find your dream home or farm. Make sure to sign up for email updates today to be alerted when new listings hit the market.
Suzy has been buying, renovating and selling homes in Aiken for over twenty five years. She is active in the community as a member of two fox hunts, Chairperson of the Parks, Recreation and Tourism Committee for the City of Aiken and a board member of the Racing Hall of Fame Museum in Hopelands Gardens. Between her experience as a Realtor® and horsewoman, Suzy will ensure that you find the equestrian property of your dreams, whether that's an idyllic farm out in the country, land, or a home in Aiken's Historic Horse District. 
Are you ready to make your dream of living in Aiken, SC, a reality? Contact Suzy to begin your home search now!