South Carolina is one of the most popular retirement destinations — it's no secret. Beautiful year-round weather and great tax breaks are a few reasons you'll love spending your golden years in The Palmetto State. Enjoy them to the fullest when you retire in Aiken, SC! Whether you're interested in riding horses, playing golf, or joining an active senior community, Aiken has something for everyone. 
If you're planning to retire in Aiken, SC, be sure to request a complimentary package about our charming Southern town. It's full of all the latest real estate books, maps, local information, equestrian offerings and our Aiken Horse magazine.
Get A Complimentary Package Now!
5 Reasons to Retire in Aiken, SC
Are you weighing the pros and cons of living in Aiken, SC? Here are five reasons you'll love this one-of-a-kind equine town:
1. Senior Tax Breaks and Lower Cost of Living
You've worked hard, and you deserve to enjoy this next chapter in life. When in retirement, the last thing you want to worry about is money! Luckily, South Carolina offers one of the lowest property tax rates in the US. The average property tax rate in our state is 0.57%, which is well below the national average. In Aiken, the average is even lower at 0.47%.
South Carolina also offers the Homestead Tax Exemption for seniors aged 65+. This exemption grants tax breaks on the first $50,000 on your primary residence. For more information that senior residents may be eligible for, please visit the South Carolina Department of Revenue website.
2. Great Weather Year-Round
Are you tired of ice, snow, and frigid winters? Retire in Aiken, SC, and enjoy beautiful weather year-round! Whether it's winter, spring, summer, or fall, something is always in bloom here. Snow is a very rare occurrence and daytime temperatures rarely drop below the mid 50's in wintertime. During the summer, you won't find the level of humidity that is common in coastal cities like Charleston, Myrtle Beach and Hilton Head. The mild climate is ideal for enjoying outdoor activities all year long.
3. Endless Activities and Social Events
Aiken is a very social and active community, which is one thing that sets it apart from other retirement destinations. Equestrians will find endless opportunities for dressage, professional showjumping, eventing, foxhunting, polo, carriage driving, trail riding and more. If golf is more your speed, you'll love teeing off at any one of our championship golf courses. We're also located just 30 minutes from the Augusta National Golf Club, home to the legendary Master's Golf Tournament!
Other popular activities include pickleball, tennis, bird-watching, kayaking, croquet, hiking and riding in 2,100-acre Hitchcock Woods  (which is nearly the size of two NY Central Parks!). When it comes to social events, there is always something on the calendar. Join one of the local horticultural clubs, book clubs, or country clubs. Are you looking for entertainment? Listen to live music downtown in The Alley or catch the latest drama with friends at The Aiken Community Theatre. From polo matches and horse shows to cocktail parties and annual town-wide celebrations, there are endless ways to enjoy your time here.
4. Friendly, Small-Town Charm
One of the best things about moving to Aiken, SC, is the strong sense of community you'll discover here. It's a place where residents wave and greet each other by name, friends are easy to make, and newcomers are always welcome. Named "South's Friendliest Small Town" by Southern Living, Aiken has a long history of enchanting visitors. 
During the 1800's, Aiken gained fame as a grand health resort for coastal residents wishing to escape malaria and yellow fever. Charlestonians were attracted by the healing combination of warm, dry air and pure, clean spring water. Word spread to wealthy Northerners, who were lured to the area by the opportunities for equestrian sports, thus establishing Aiken's Winter Colony. What attracted settlers 200 years ago, is still the same today. Take a drive down any one of the historic clay roads and you'll discover beauty and charm around every corner.
5. Location, location, location!
When you retire in Aiken, SC, you won't run out of ways to enjoy your time. But if you ever long for the beach or the mountains, you're in luck! We're located just 2.5 hours from both. You can easily take a day trip to Charleston, Isle of Palms, Myrtle Beach, and Hilton Head. Likewise, the Great Smoky Mountains are a short drive away. You're located at the center of it all!
Where Are the Best
Places to Live in Aiken, SC?
There are so many excellent retirement communities in Aiken, SC – it really depends on your personal preference. When you think of your ideal home, what comes to mind? If it's golf course views, you may consider living in Houndslake or Woodside retirement community in Aiken, SC. Woodside boasts 4 championship golf courses, tennis, swimming, croquet, fine dining, social events and more. Houndslake also features a range of amenities, including a 27-hole championship golf course, Country Club, pool, tennis, and pickleball.
Do you have horses? Check out the amazing equestrian communities in and around Aiken (there are simply too many to list!). Several of them include miles of riding trails, dressage arenas, showjumping rings, cross country fields, polo fields, pools, clubhouses and more. If you'd prefer to live outside of an HOA, there are several beautiful farms for sale as well. Or, perhaps you'd love being right at the center of it all! Consider purchasing a home in Aiken's Historic Horse District, which offers access to the clay roads, polo fields, and miles of riding trails in the Hitchcock Woods. The possibilities are endless!
Ready to
Retire in Aiken, SC
? Contact Suzy Haslup Today!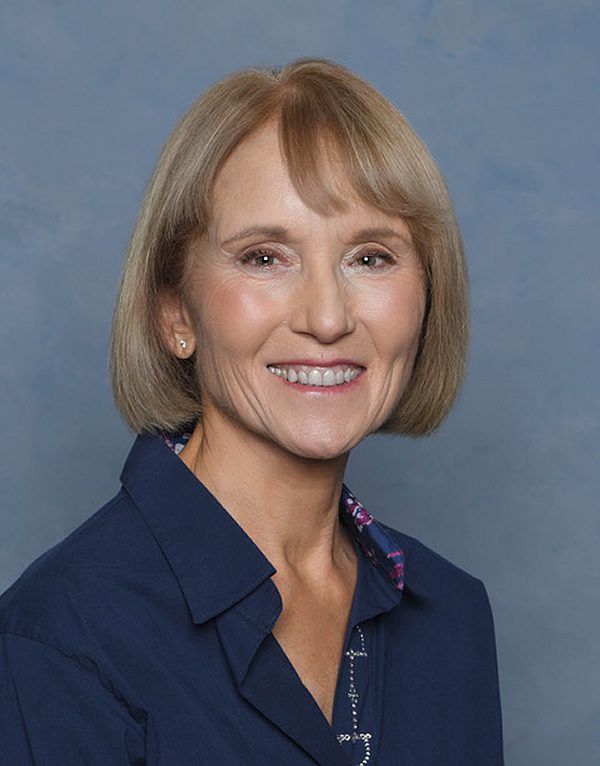 Whether you're looking for gated communities in Aiken, SC, a horse property, or a downtown cottage, the Aiken Horse Realty team would love to assist with your home search! Browse our properties to see what is currently available on the market. Then, contact Suzy Haslup at 803-215-0153 to start planning for your retirement today. We can't wait to welcome you to the South's best small town!
Are you still wondering if retiring in The Palmetto State is right for you? Here are 5 more reasons you'll love living in Aiken, SC.