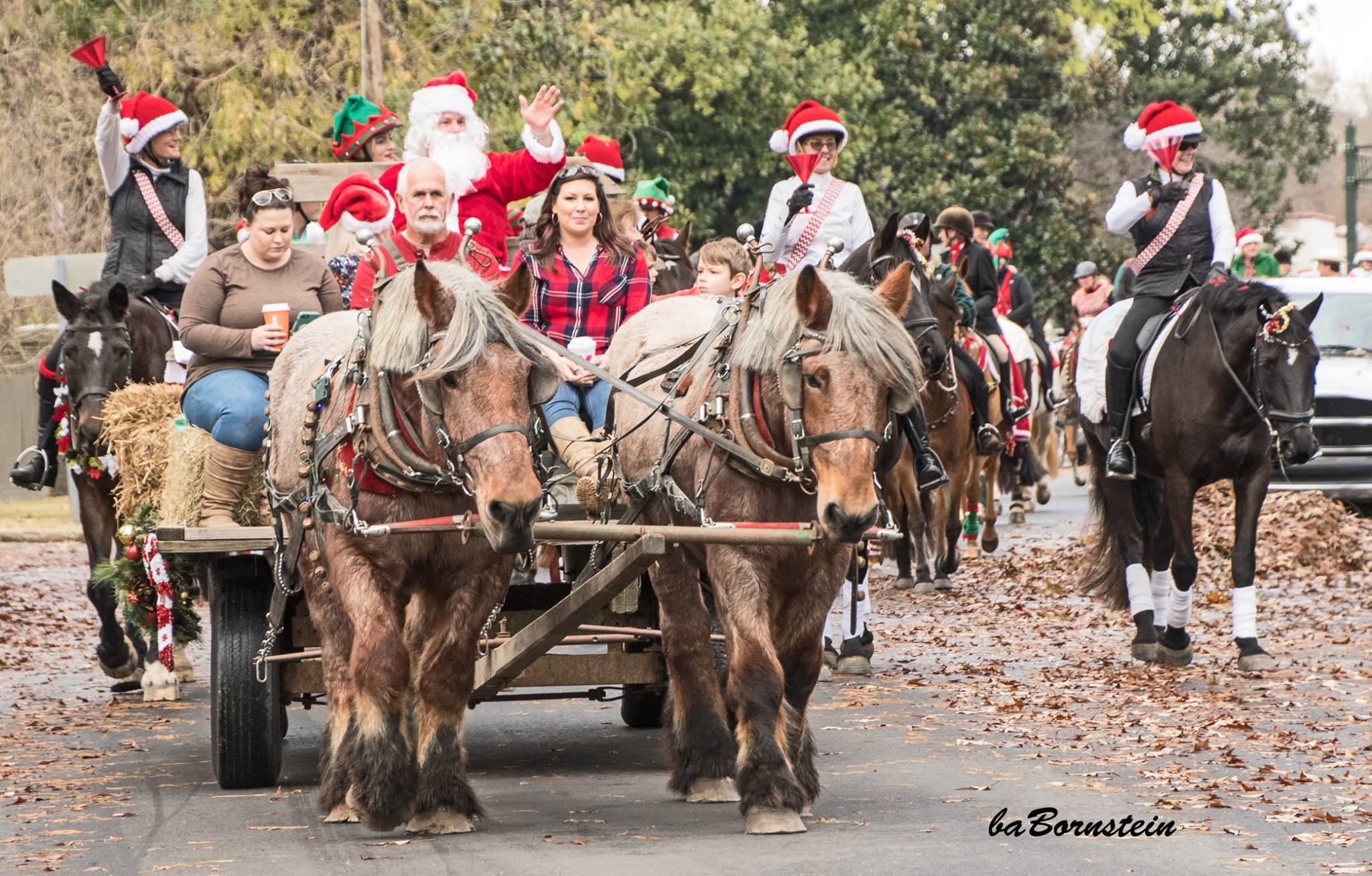 There's nothing like Christmastime in Aiken, SC. Each December, this charming Southern town comes alive with dazzling light displays, horse drawn carriages, and the sounds of hoofbeats and carolers along every corner of Laurens Street. While the town looks like something straight out of a Hallmark movie, it is the people and community that make it special. From festive gatherings amongst family and friends, to town-wide tree lightings, Christmas horse and dog parades, and holiday musicals there is no shortage of ways to fill up your cup with holiday cheer. Mark your calendar now for these upcoming events in Aiken, SC, you won't want to miss!
Would you like to learn more about things to see and do in Aiken, SC this winter? Be sure to request our complimentary Aiken package. It's full of information about upcoming events, maps, brochures, fall festivals, and other local happenings. From recommendations about dining and shopping to attractions and more, it has everything you need to start planning your trip!
Here Are the Best Winter Events in Aiken, SC, in December 2022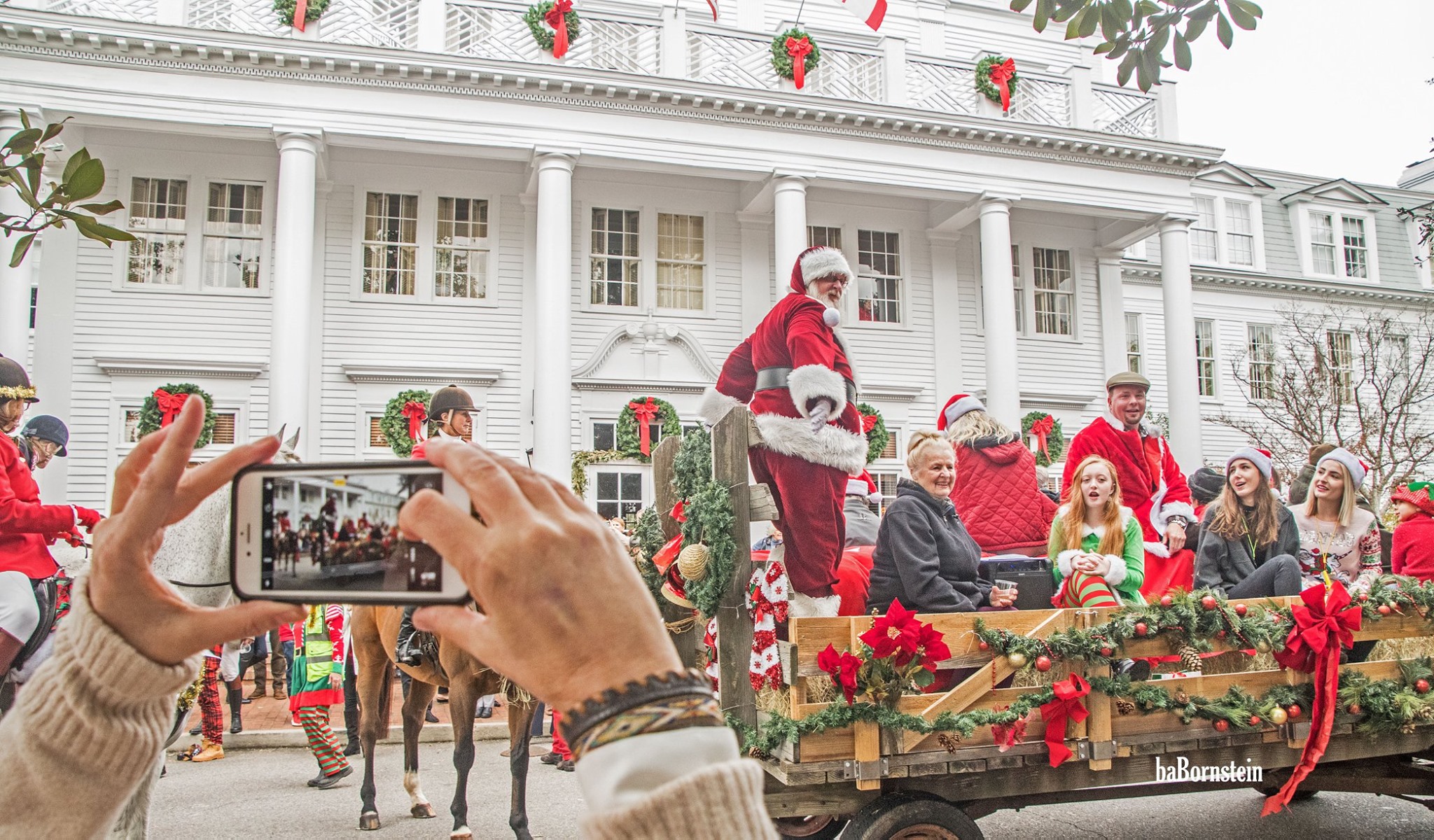 When the sun sets earlier and earlier every day and the temperatures begin to drop, it can mean only one thing: The holidays are nearing. Mark your calendar now for these upcoming events and happenings in Aiken, SC: 
Aiken Red Ticket Campaign
Shop local this holiday season for a chance to win BIG! For every $25 you spend at local participating businesses in downtown Aiken, you will receive a numbered red ticket. The Aiken Chamber holds weekly drawings and awards cash prizes up to $5000. The campaign begins November 1st and runs through December 19th. ​Follow @aikenchamber on Facebook and tune in every Monday at 4 p.m. for the weekly drawing. Good luck and happy shopping!
Where: Downtown Aiken
When: December
Night of 1000 Lights – December 1st
Hundreds of glowing luminaries will line the streets of downtown Aiken during Night of a Thousand Lights. Come on out and enjoy an evening stroll through The Alley on December 1st. The shops and restaurants will stay open late, ready to welcome visitors inside for tasty treats, drinks, music, caroling, and more. 
Where: Downtown Aiken
When: December 1st from 6 p.m. – 8 p.m.
December Classics at Bruce's Field
Equus Events is hosting three USEF National A-Rated December Classics at Bruce's Field this year. The Level 2 Jumper horse shows will take place on December 1-4 and December 8-11, and December 16-18 2022. 
Where: Bruce's Field
When: December 1-4, 8-11, & 16-18
Festival of Trees – December 2nd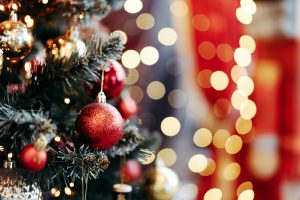 Mark your calendar now for the annual Festival of Trees. The celebratory lighting of the trees will take place at the Aiken Visitor Center and Train Museum on December 2nd at 4 p.m.  Stop by to see a colorful array of Christmas trees all decked out with lights, garlands, bows, baked goods, small trains, and more. The trees can be viewed from December 2rd – 31st. Don't forget to vote for your favorite tree until Friday, December 16th. The winner will be announced on Sunday, December 18th.
Where: Aiken Visitors Center and Train Museum
When: December 2nd 4 p.m.
Downtown Tree Lighting Ceremony – December 2nd
Ring in the holiday season with the ceremonial lighting of the Christmas tree in the center of town square. On Friday evening, December 2nd, The City of Aiken Parks, Recreation & Tourism Department will host the 33rd annual Downtown Tree Lighting Ceremony. This free event takes place on Newberry Street in historic downtown Aiken. Kick-off the holiday season with a live musical performance, a special hello from Santa, and a countdown by Mayor Rick Osbon to the lighting of the Christmas tree. After the tree lighting, make sure to grab a complementary take-home craft kit for the kids. 
Where: Newberry Street
When: December 2nd at 6 p.m.
Christmas Craft Show – December 2nd & 3rd
The 52nd Annual Christmas Craft Show begins at 9 a.m. on December 2nd. Featuring handmade crafts from talented artisans across the Southeast, this pop-up Christmas market is one you won't want to miss. Here you can find your holiday gifts, home decor, wreaths, wood furniture, paintings, jewelry, ornaments, clothing, ceramics, needlepoint creations, door hangers, and other unique items. No matter what you are searching for, there is sure to be something for every style, taste, and budget. There will also be local vendors onsite serving up delicious food and snacks. 
Where: Odell Weeks Activity Center 
When: December 2nd & 3rd, from 9:00 a.m. – 5:00 p.m.
"Joye to the World" Holiday Concert – December 9
You don't need a plane ticket to experience the excitement of Christmas in New York. This December, Artistic Director for Jazz Riley Mulherkar brings his beloved Jazz at Lincoln Center holiday tradition right here to Aiken, SC! "Joye to the World" concert features holiday classics and soon-to-be-classics from an all-new lineup of artists: fabulous Sinatra-style singer and trumpeter Benny Benack III, Festival favorites Alicia Olatuja and Clovis Nicolas, and pianist Miki Yamanaka and her drummer husband Jimmy Macbride. Get into the holiday spirit with Joye in Aiken! "Joye to the World" holiday concert will take place at 8 p.m. on December 9th at the Etherridge Center. Visit their website to get your tickets now!
Where: U of SC Aiken Etherredge Center
471 University Parkway
Aiken, SC
When: December 9 at 8 p.m.
Elf the Musical – December 9 – 11 & 15 – 17
We all know that the best way to spread Christmas Cheer is singing loud for all to hear. This modern-day holiday classic is sure to make everyone embrace their inner elf. Get your tickets now for Elf the Musical, premiering exclusively at the Aiken Community Theatre this December.
Where: Aiken Community Theatre
When: Dec 9-10, 15 – 17 at 7:30 p.m. & Dec 11 at 2 p.m.
Christmas in Hopelands – December 10th – 22nd
One of our favorite winter traditions in Aiken is Christmas in Hopelands. Set amidst the beautiful backdrop of Hopelands Gardens, this enchanting walk-through exhibit features two miles of lighted pathways, more than 100,000 twinkling lights, and dazzling Christmas displays. Enjoy the beauty of the gardens as you wander along the lighted pathways. Complimentary apple cider and hot cocoa will be served, and S'more kits are available for purchase at the Rye Patch. The 31st Annual Christmas in Hopelands will take place December 10-22 from 6 – 9:30 p.m. Admission is free. 
Where: Hopelands Gardens
When:  December 10-22 from 6 p.m. – 9:30 p.m.
Aiken Symphony Orchestra Presents "Home for the Holidays" – December 11
The Aiken Symphony Orchestra welcomes you to the annual Home for the Holidays concert!  This patron favorite is a highlight of the holiday season and showcases beloved songs that conjure the magic of this important time. Mark your calendar for Sunday, December 11 and get your tickets today!
Where: The Etherridge Center
When: December 11 at 3 p.m.
Jaycees Christmas Parade – December 11
When it comes to Yuletide celebrations in Aiken SC, this is one event you won't want to miss! The Jaycees Christmas parade is a holiday favorite in Aiken, showcasing a merry procession of decorated floats, local businesses and public figures, vintage cars, marching bands, and Santa himself. Each year, prizes are awarded for the Christmas parade, including 1st, 2nd, and 3rd overall, Most Christmas Spirit, Best Religious, and Best Band. This year's theme is Favorite Christmas Movie.

Where: Downtown Aiken
When: Sunday December 11th at 2 p.m.
Aiken Civic Ballet presents "The Nutcracker" – December 16-18
Join Clara and the Nutcracker Prince for a magical sleigh ride through the snow to the Land of the Sweets for a whimsical and enchanting celebration with the Sugar Plum Fairy and her Cavalier. Presented by the Aiken Civic Ballet, "The Nutcracker" is a timeless holiday classic you won't want to miss. Get your tickets today!
Where: The Etherridge Center
When: December 16-18
Aiken Hoofbeats and Christmas Carols Parade – December 17th
Watch Santa's elves spread holiday cheer on horseback this year in downtown Aiken! Presented by The Aiken Rescue and SPCA, The Hoofbeats and Christmas Carols Parade will take place on December 17th. Watch as hundreds of horses and riders parade through the heart of downtown Aiken, serenading you with your favorite Christmas songs. The four-legged procession is accompanied by carriages, festive elves, dog walkers, and even Santa himself. Sing along from the sidelines or register now to participate in the fun; all are welcome to join.
The Hoofbeats and Christmas Carols Parade started 13 years ago and has grown from a few horses and dogs to almost 300 horses and carriages and almost 100 dogs, everyone in costume including the animals, singing Christmas Carols through the middle of Aiken. This year, the parade is partnering with Beasley Broadcasting Group's Aiken FM station Sunny 102.7 "Music to Feel Good By. " Tune into the FM station for an uninterrupted program of Christmas Carols and sing along.
After the parade, the celebrations continue at The Willcox with more Christmas caroling and piano by Kendall Standish and David Brown. For more details please see the Hoofbeats and Christmas Carols Parade event page. 
Where: Downtown Aiken
When: December 17th at 2 p.m.
Breeze Days at the Aiken Training Track – January & February
Experience a morning in the life of a Thoroughbred racehorse! On various mornings in January and February, members of the Aiken community are invited to visit the Aiken Training Track to watch young thoroughbreds learn to be racehorses.  Park your car near the Clockers' Stand and enjoy the early morning scene at the Aiken Training Track. Young horses come onto the track in groups of 2 and 3 and train the distance their trainers have chosen.  Trainers watch closely and time any breezes. Coffee will be offered and this event is free.
Where: The Aiken Training Track
When: January 11 & 25; February 8 & 22 @ 7:30 a.m.
Happy Holidays From Aiken Horse Realty!
There's simply no place like Aiken for the holidays. Whether you're a current resident or thinking about moving here soon, you can count on Aiken Horse Realty as your number one source of info. For more great tips about local happenings and real estate news, check out our blog and be sure to follow us on Facebook. And if you'd like more information about our charming Southern town, feel free to contact us or request a complimentary package in the mail. Most importantly, have a blast celebrating the holiday season with your friends and family in Aiken this year. We wish you and your loved ones a Happy Thanksgiving and Merry Christmas!