Spring is one of the most beautiful times of the year in Aiken, South Carolina. The sun is shining, the flowers are in full bloom, and there is no shortage of exciting events and festivals to attend. From horse shows and golf tournaments to art fairs and music festivals, this charming Southern town has something for everyone. Mark your calendar for the following spring events in Aiken, SC, and get ready to celebrate the season!
Steeplechase and Masters Week are just some of the most anticipated spring events in Aiken, SC. There is always something exciting on the social calendar, which is just another reason to love living in the South's best small town! If you're thinking about making the move to Aiken, contact Suzy Haslup today. An avid horsewoman with years of local real estate experience, Suzy would love to assist you with your home search! 
Top Spring Events in Aiken, SC, in 2020
1. Grand Prix Eventing at Bruce's Field: February 28 – 29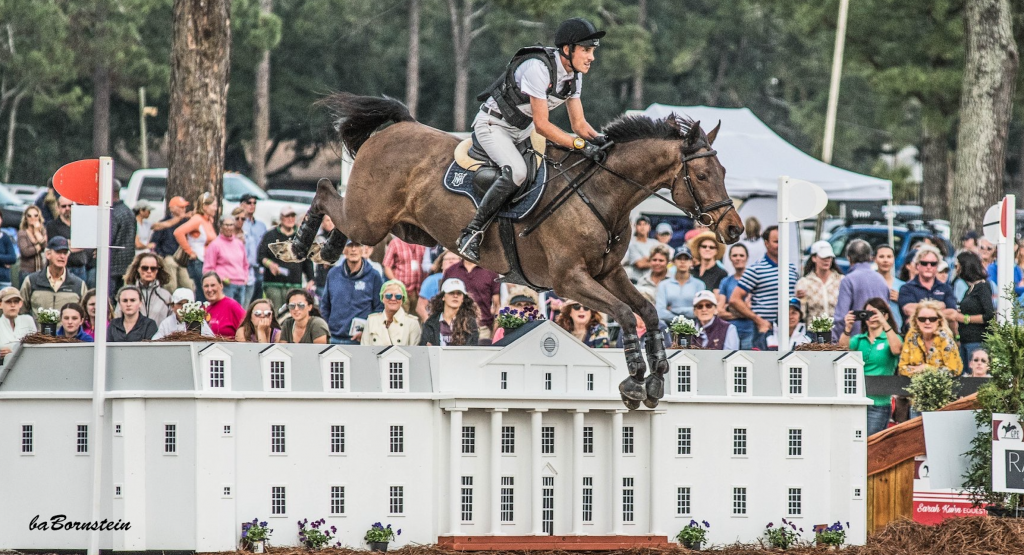 Named one of the most spectator-friendly and exciting events of the year, Grand Prix Eventing should be at the very top of your itinerary. The 2-day competition made its grand debut last year at Bruce's Field in downtown Aiken. What sets this competition apart from other horse shows? The cross-country field offers highly visible obstacles and a shortened course that loops around the arenas and spectators ⁠— perfect for viewing all the action! Watch Olympic Games champions leap over giant Aiken-themed jumps, splash through water, and gallop to the finish line. The 2020 event is expected to be bigger and better than ever, so get your tickets now! 
2. Joye in Aiken: March 6 – 13
Art-enthusiasts, rejoice; it's almost time for Joye in Aiken! This 8-day celebration brings together the very best of art, music, acting, dancing, and entertainment. During the spectacular, attendees will have the unique opportunity to see Juilliard's most talented artists, musicians, and performers take the stage. There will be a wide range of events, including art demos, swing dance lessons, jazz concerts, educational workshops for students, and much more.
The 12th annual Joye in Aiken will take place in various locations throughout town from March 6 – 13, 2020. Visit the event's website for more details!
3. Breakfast at the Gallops: March 13
There is an array of horse-related events happening in March, and it all begins with Breakfast at the Gallops. Held on the eve of the Aiken Trials, this popular fundraiser is always a hit. Head over to the Aiken Training Track for a light breakfast, speak with local trainers, and watch Aiken's future racing stars workout. Breakfast begins at 8 a.m. and tickets are $20 in advance or $25 at the gate. A portion of the proceeds benefits The Aiken Racing Hall of Fame and Museum. 
4. The Aiken Triple Crown: March 14 – 28
March also welcomes the return of the Aiken Triple Crown, which offers three consecutive weekends of equine fun! The Triple Crown consists of three events: The Aiken Trials, Spring Steeplechase, and Pacers and Polo. Here's what you need to know:
The Aiken Trials: March 14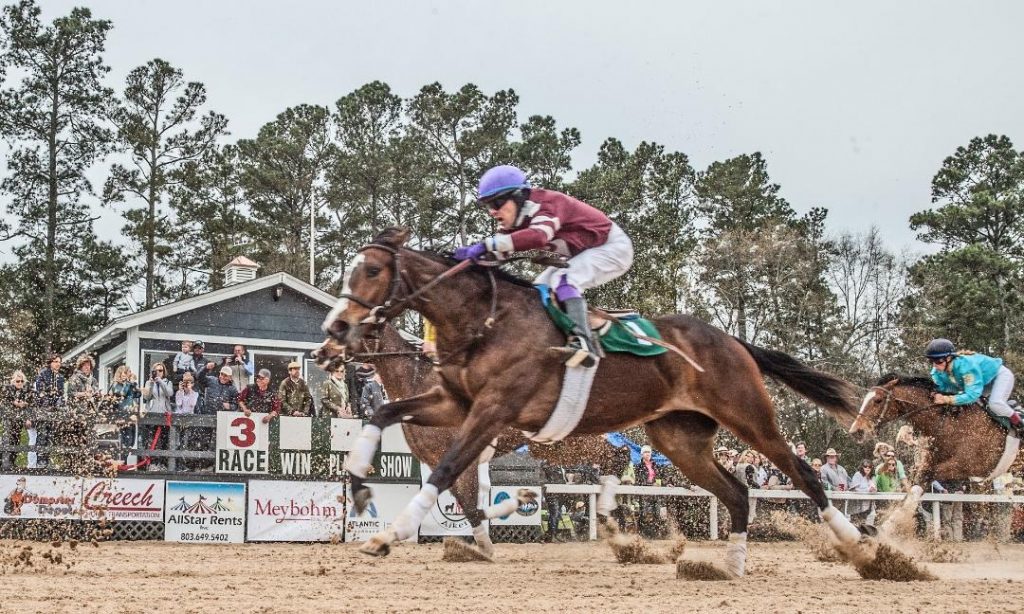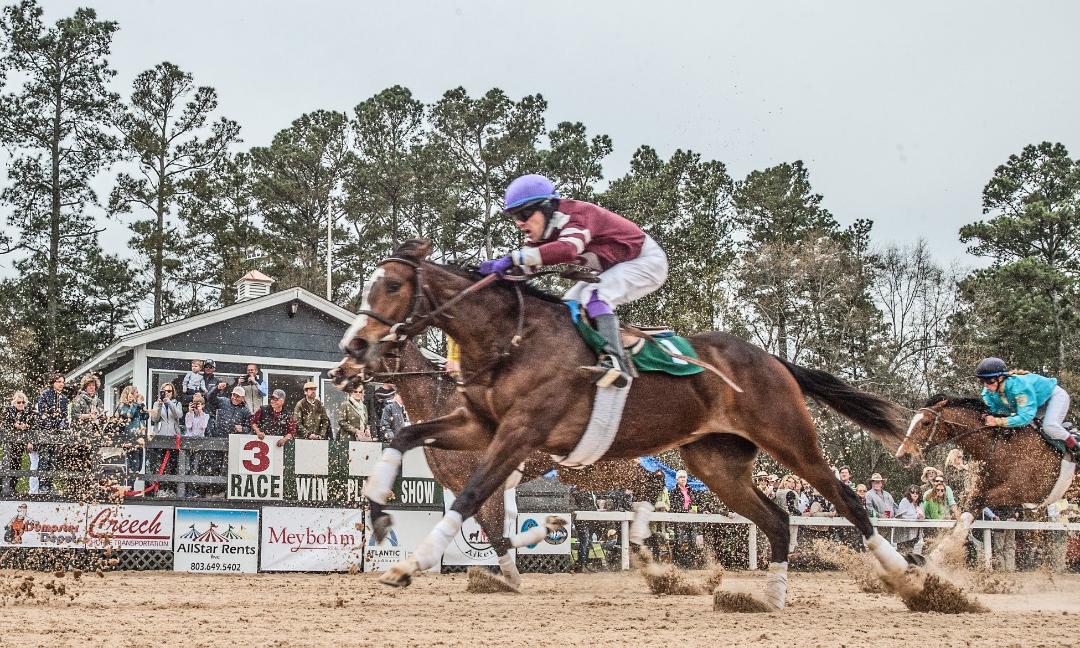 First held in 1942, the Aiken Trials were established as a way to give young horses in training the opportunity to experience live racing. Now celebrating its 78th year, the event has become a favorite local tradition! It all kicks off on Saturday, March 14th. Head over to the Aiken Training Track around 10 a.m. to set up your tailgate. There will be vendor and concessions starting at 11 a.m.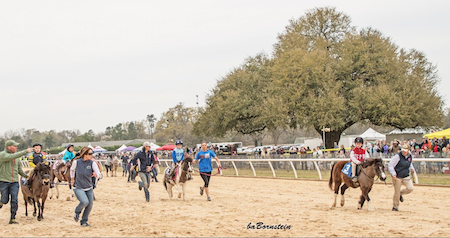 The opening ceremonies, featuring the Aiken Mounted Volunteer Unit, begin at noon. Then, the races officially begin! There will be six Thoroughbred races interspersed by several pony races throughout the day.
Tickets and parking passes are available online and at the Track Office beginning February 3rd. The cost of admission is $15 in advance / $20 at the gate. Parking is $15 in advance / $20 at the gate. Admission is free for children aged 6 and under.
Spring Steeplechase: March 21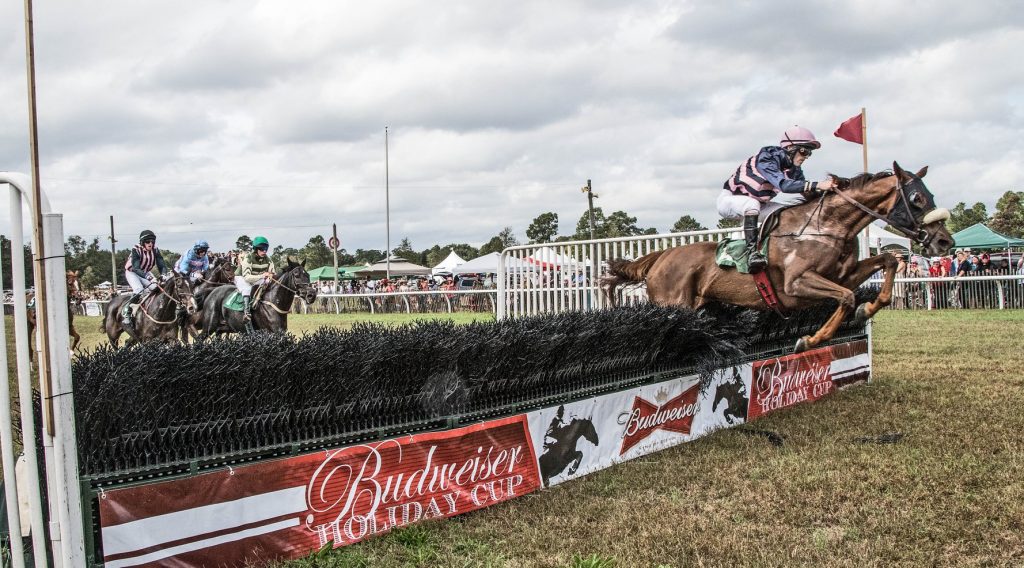 A beloved tradition for more than half a century, the Aiken Spring Steeplechase is one event you won't want to miss! The entire town shows out for this equine extravaganza, which combines the best of horse racing, fashion, and social events. The main draw, of course, is horse racing. Hear the thundering of hooves as horses whiz past the rail at lightning-fast speeds. Cheer on your favorite competitors as they leap over obstacles and race toward the finish line. In addition to racing, there will be opening ceremonies, tent parties, crazy hat contests, tailgating, games, pop-up shops, and more. It is truly an experience like no other!
The 54th Running of the Aiken Spring Steeplechase will take place on Saturday, March 21st, 2020. Dress to impress in your finest sundress and Derby hat (or bow tie and blazer) and get ready for an unforgettable day at the races! Tickets are available now, and you can purchase them online, at the Aiken Steeplechase Association's office, or at various locations throughout town. For more details about this year's Spring Steeplechase, check out the event's website. 
Pacers and Polo: March 28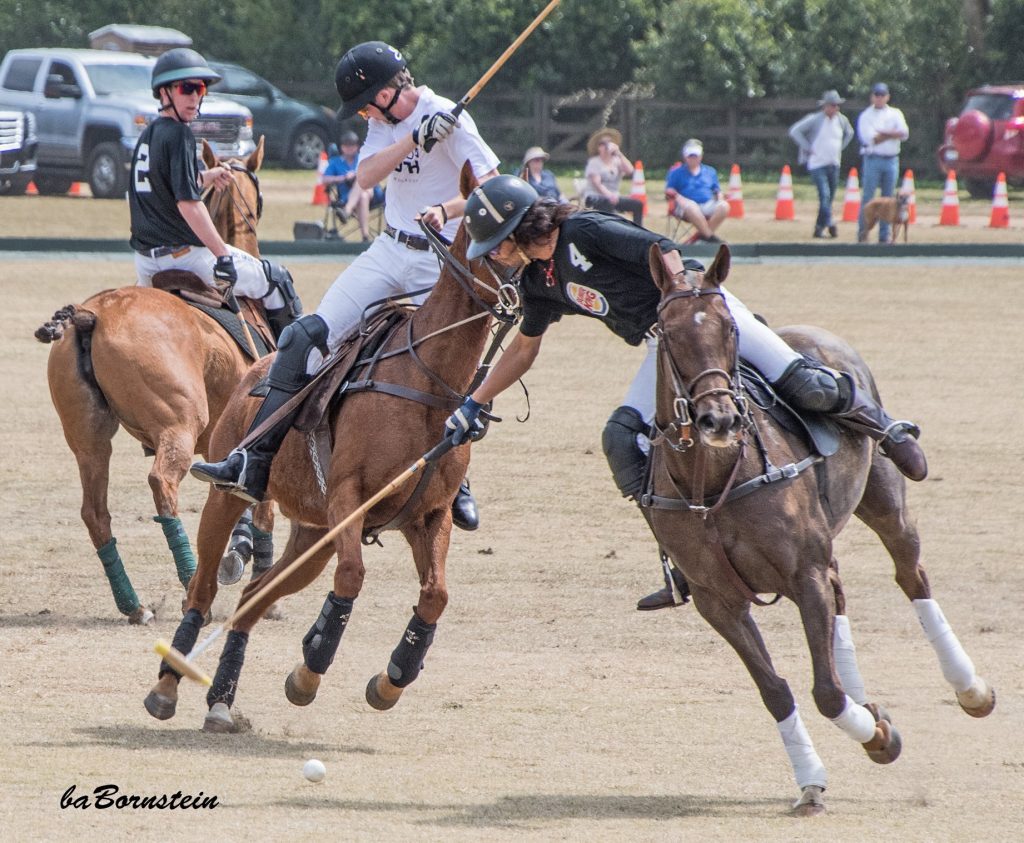 Pacers and Polo is the 3rd leg of the Aiken Triple Crown. Come out to Powderhouse Polo Field and enjoy a fabulous day of polo, complete with an opening ceremony, 6 chukkers, divot-stomping, an awards ceremony, and more. Whether you decide to tailgate from the sidelines or watch from the VIP tent, you're sure to have a blast. This event is sponsored by the Aiken Polo Club in conjunction with USC Aiken and The Pacer Club. Gates open at 10:30 a.m. and the match kicks off at 1 p.m. 
For information about tickets and pricing, contact USC Aiken at 803-641-3406. If you're interested in purchasing VIP Tent Tickets, call the Office of Advancement at 803-641-3518 or 803-641-3334. 
5. The Aiken Horse Show in the Woods: April 3 – 5
For over a century, the annual Show in the Woods has wowed spectators and set the standard for many local top-tier equestrian competitions. The show takes place right in the heart of Hitchcock Woods, offering a picturesque setting in nature. Come admire the beautiful showgrounds, mingle with friends, and watch horses and riders compete!
The three-day event will be held April 3 – 5, 2020. Watch the pros jump to new heights during the Hunter divisions on Friday. On Saturday, come back for "family day" and see Children's divisions, Leadline, and the famous Costume Contest. On Sunday, there will be everything from fox hunting to sidesaddle classes and beyond. The event is free for those who hike into the woods, or there is a $10 parking fee. Sponsorship packages are also available. 
6. Masters Golf Tournament: April 6 – 12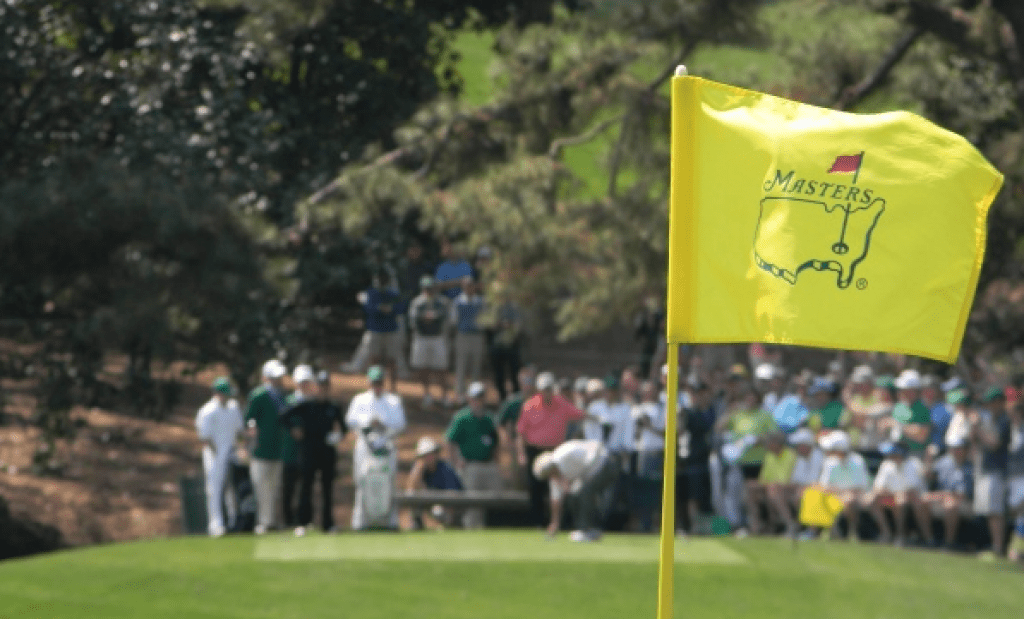 Each spring, visitors from around the globe travel to the Augusta National for one reason: The Masters. Just minutes from Aiken, the week-long competition is one of the world's top championship golf tournaments. For many, attending The Masters is a once-in-a-lifetime experience. See all of the big-name players in action, spot celebrities in the crowd, and enjoy the very best of golf in a beautiful destination. It's all happening April 6 – 12, 2020!
7. Aiken Art Walk – April 7
Our town is famous for its amazing equestrian opportunities, but did you know that it also boasts a thriving arts scene? Experience it for yourself during the 9th Annual Aiken Art Walk. The free event begins on April 7th, 2020, at 5 p.m. Take a stroll downtown, drop into the shops and galleries that stay open late, and mingle with local artists, musicians, and crafters. Take your time browsing the beautiful paintings, sculptures, and handmade goods. Purchase your favorite pieces to take home with you.
8. Spring Polo at Whitney Field: April to Mid-June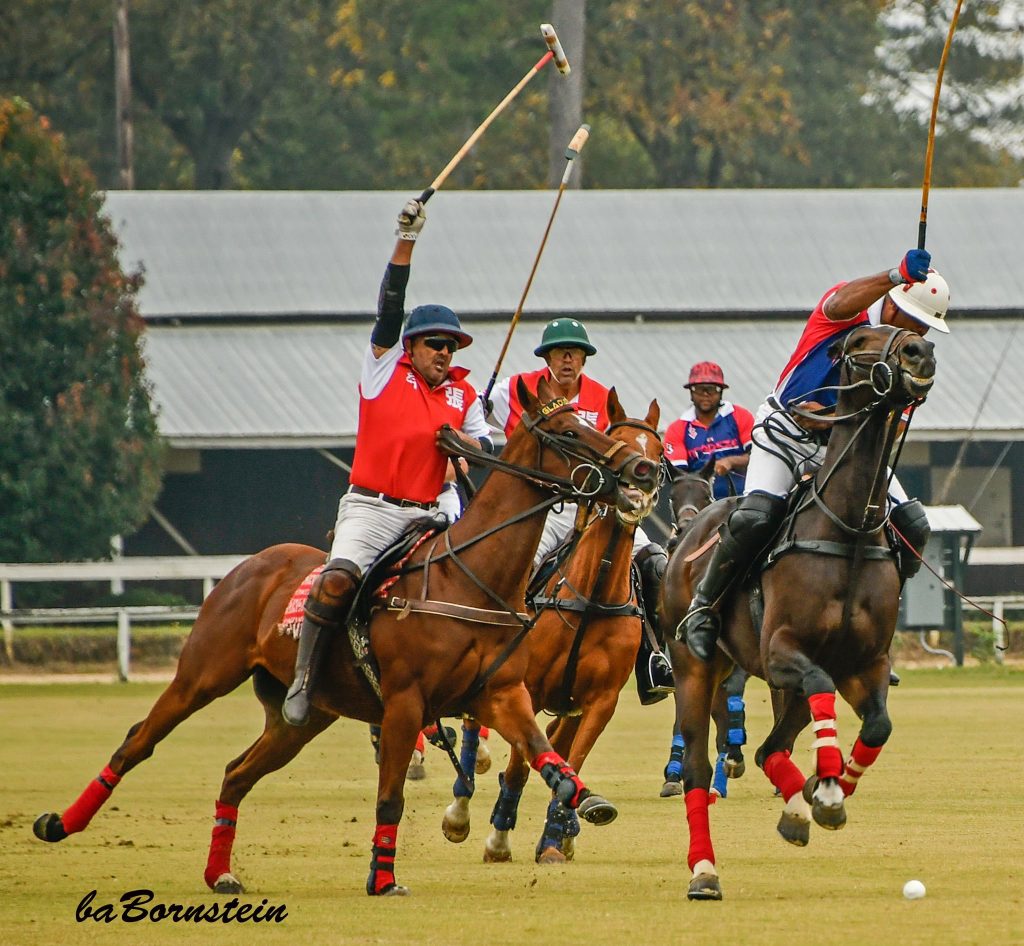 You simply haven't experienced the best of Aiken until you've watched a Sunday afternoon polo match or two (or several)! The Aiken Polo Club's spring season will run from April to mid-June. Head over to historic Whitney Field for a wonderful afternoon of horses, friends, fashion, food, and drinks. Check out the Aiken Polo Club's website to see a list of upcoming matches.
9. Aiken Spring Classic Horse Show: April 15 – 19 & April 22 – 26
When it comes to Aiken, SC, horse events, the Spring Classic is another one to add to your list! Competitors from near and far travel to Aiken to compete at the Premier Level of show jumping. Events take place at Highfields Event Center daily from 8 a.m. until 5 p.m. Sign up to compete or stop by and watch the competitions!
10. Aiken Charity Horse Show: April 29 – May 3 & May 6 – 10
Dedicated to the memory of Bruce Duchossois, The Aiken Charity Horse Show at Bruce's Field is one of the biggest Hunter/Jumper shows of the season. The USEF Premier AA rated competition offers the exciting opportunity for riders of all ages and skill levels to compete for ribbons and prizes, all while benefiting local charities. From children on ponies to the most seasoned athletes, you'll see a little bit of everything at this traditional horse show. The event spans two weeks; the first series of classes will be held April 29 – May 3 and the second series continues May 6 – 10.
11. Hops & Hogs – May 15
Calling all craft-beer enthusiasts! The 6th Annual Hops & Hogs will return to Aiken on Friday, May 15th at 6 p.m. This town-wide barbecue and beer festival will take place downtown on Newberry St. Enjoy ice-cold brews, all the barbecue you can eat, and fabulous live music all night long. There will be a variety of vendors selling food and drinks, and admission is free!
Find Your Place in Thoroughbred Country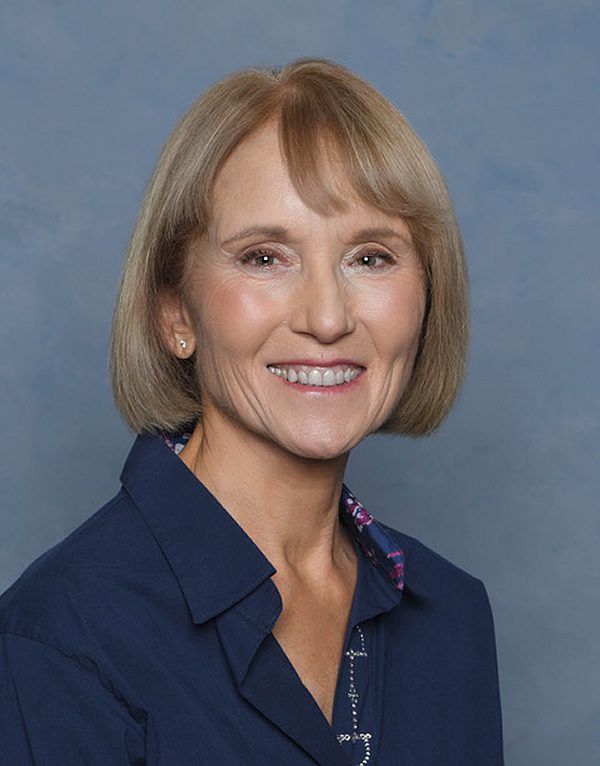 You can experience all of these spring events in Aiken, SC, when you live in the heart of it all! If you're considering relocating to the area, contact Suzy Haslup today. Suzy has been buying, renovating and selling homes in Aiken for over twenty five years. She is also active in the community as a member of two fox hunts, Chairperson of the Parks, Recreation and Tourism Committee for the City of Aiken and a board member of the Racing Hall of Fame Museum in Hopelands Gardens. Between her experience as a Realtor® and horsewoman, Suzy will ensure that you find the equestrian property of your dreams, whether that's an idyllic farm out in the country, land, or a home in Aiken's Historic Horse District. 
Are you ready to make your dream of living in Aiken, SC, a reality? Contact Suzy to begin your home search now!
Article By: Kathryn Siders